Welcome to the website of Bendigo Community Television Inc (BCTV), a membership based non-profit community organisation that received a licence from the Australian Broadcasting Authority to establish and operate CTV 41 BENDIGO as a free-to-air community access and educational television station in Bendigo and Central Victoria, Australia, transmitting on UHF channel 41.
To retain our licence BCTV was required to "get on air" before 30 June 1999.
CTV 41 BENDIGO became Victoria's first (and, at that time, Australia's only) operational regional community television broadcaster when transmission into Bendigo began at 5.15pm on Saturday, 19 June 1999, using a 120 watt transmitter and Yagi broadcast antenna supplied by A.R.F.C.Pty Ltd.
For the first 7 seven days CTV 41 BENDIGO transmitted a test pattern consisting of colour bars and our call-sign. From Saturday, 26 June 1999, a 3 hour tape of vision, music and information on programs to be broadcast and on how to contact us at CTV 41 BENDIGO was continuously broadcast on a loop. Regular programming was to commence on 17 July 1999.
Our licence to broadcast was due for renewal from 1 July 1999 and at 1.00pm on 30 June 1999 BCTV was advised by the Australian Broadcasting Authority that our licence HAD NOT been renewed. Our transmitter has been switched off.
We requested the Australian Communications Authority to review the decision of the ABA and the ACA has now requested the ABA to return BCTV's licence for a short period to give BCTV the opportunity to start broadcasting programs.
We expect the ABA will make a decision on the ACA request sometime in January 2000.
To view and hear a half-hour video update on CTV In Bendigo, please click here.
The members of BCTV remain confident that we can regain the licence to transmit on the analog UHF channel 41 in Bendigo, however we now propose to establish a new structure called "Access Television Bendigo Ltd" (a company limited by guarantee) to hold the licence for Central Victoria after the introduction of digital television from 1 January 2001. BCTV will continue as a program provider to Access TV Bendigo and other Access Television broadcasters.
For information about joining Bendigo Community Television Inc, please click here.

To Contact CTV 41 BENDIGO
PO Box 41
Bendigo Vic 3552
Australia

or

bendigo@communitytelevision.org

Bendigo Community Television Inc gratefully acknowledges the support of
THE WILLIAM ANGLISS (VICTORIA) CHARITABLE FUND


Transmission equipment for CTV 41 BENDIGO is supplied by
A.R.F.C. Pty Ltd, PO Box 332, Toukley NSW 2263, Australia


CTV 41 BENDIGO WORLD WEATHER
(Click on Melbourne, Australia, for 5 day forecast, or type in your city, then click on "C" for temperatures in centigrade)
Weather Forecast
Bad Request
Your browser sent a request that this server could not understand.

The request line contained invalid characters following the protocol string.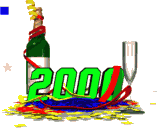 Edited by: Russell J Castley
Last updated: 8 January 2000